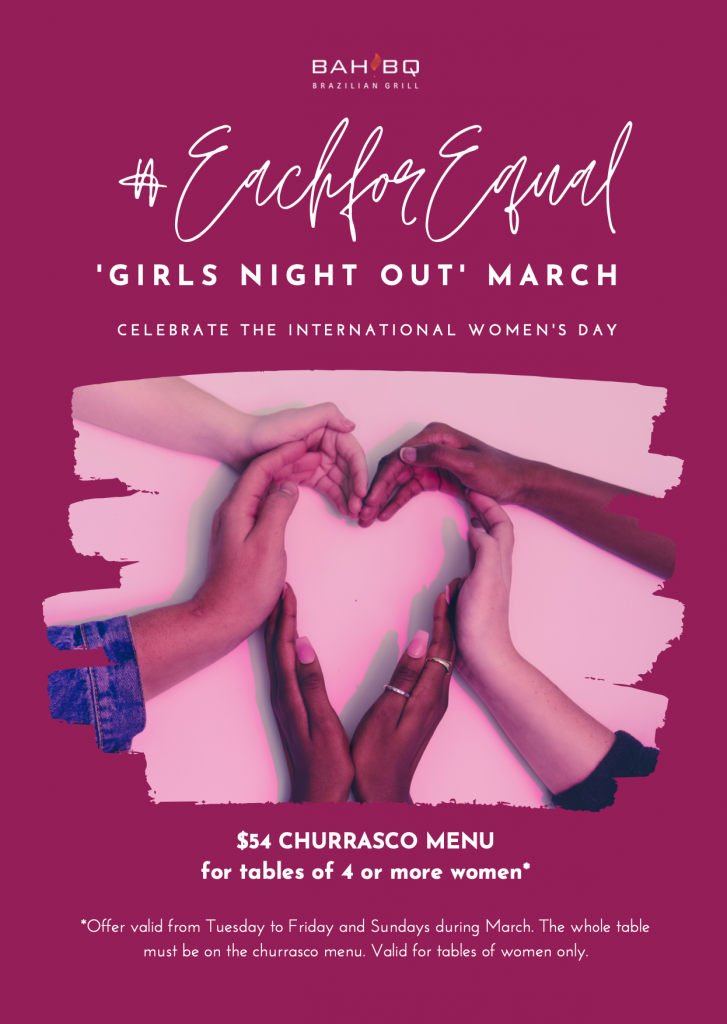 Celebrate the International Women's Day at BahBQ with your girlfriends and SAVE $10!⁠
⁠
Special 'Girls Night Out' March: $54 Churrasco Menu* for tables of 4 or more women. ⁠
⁠
*Offer valid from Tuesday to Friday and Sundays during March. The whole table must be on the churrasco menu. Valid for tables of women only.⁠