What is the Big Aussie Barbie?

The Big Aussie Barbie campaign is all about creating a relaxed and fun opportunity for friends, family or workmates to come together, share some food on the barbie, and raise awareness and funds for prostate cancer. Therefore, during September, we would like to do what we do best – Barbecue – and support the cause.
There are two ways in which you can join us and help: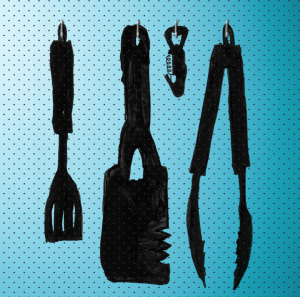 1) Gather your friends and family for lunch and host your own fundraising barbie at BahBQ, and we will be more than happy cater the perfect Big Aussie Barbie for you. No worries, just fun! Check our function packages here.
2) Book a table of 4 or + on Tuesdays and Wednesdays of September and 10% of your total bill will be donated to Prostate Cancer Foundation of Australia. We'll do all the work for you! Book here.
By making your BBQ a Big Aussie Barbie, you can help the Prostate Cancer Foundation of Australia raise over $1 million towards invaluable programs and raise prostate cancer awareness by starting the conversation with your family and friends. Learn more here.