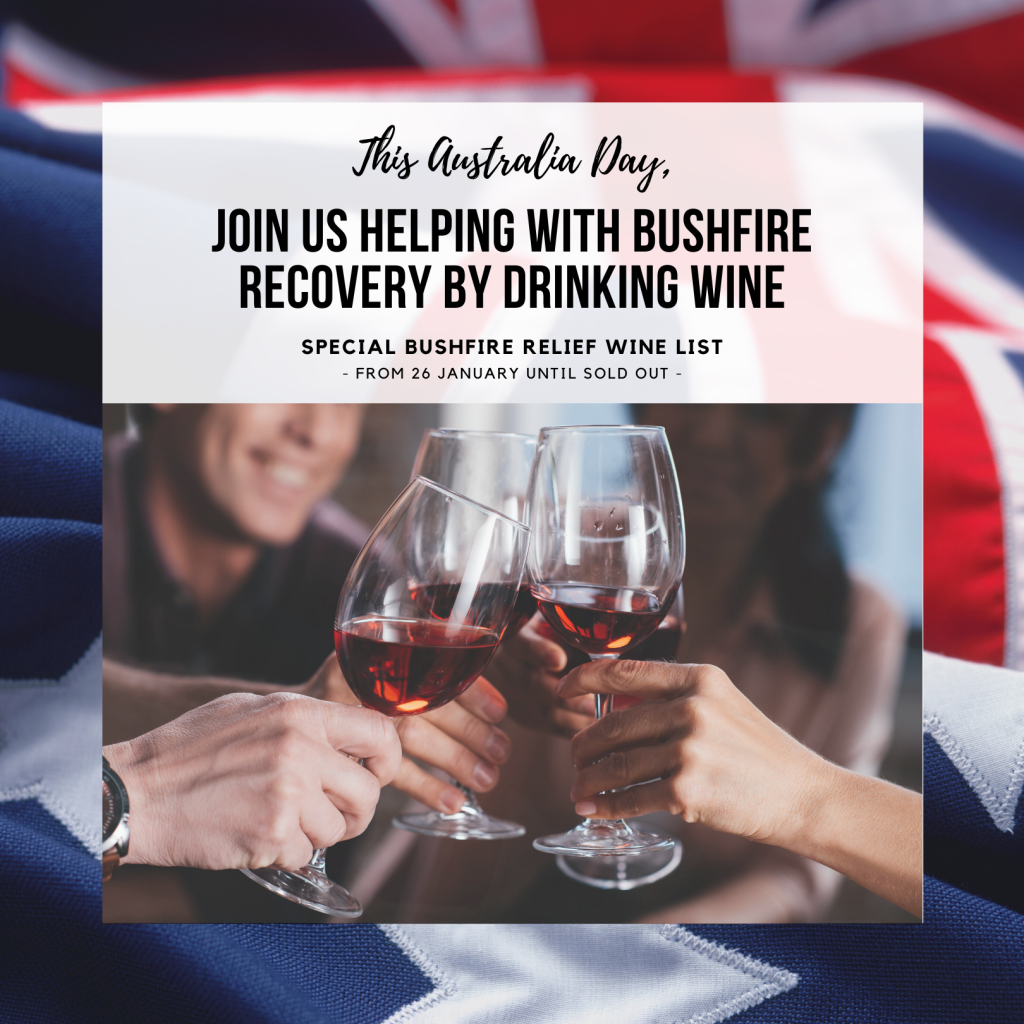 Happy Australia Day! This year, let's celebrate with wine!⁠ 🍷
⁠
We have reached out to some of the Australian wineries affected by the devastating bush fires and has put together a beautiful wine list to support those who have lost so much.⁠
⁠
Join us today (and the subsequent days until wines are sold out) for a churrasco and wine feast. Each sip of wine will taste so much better knowing that you are helping so amazing winemakers get back on their feet.