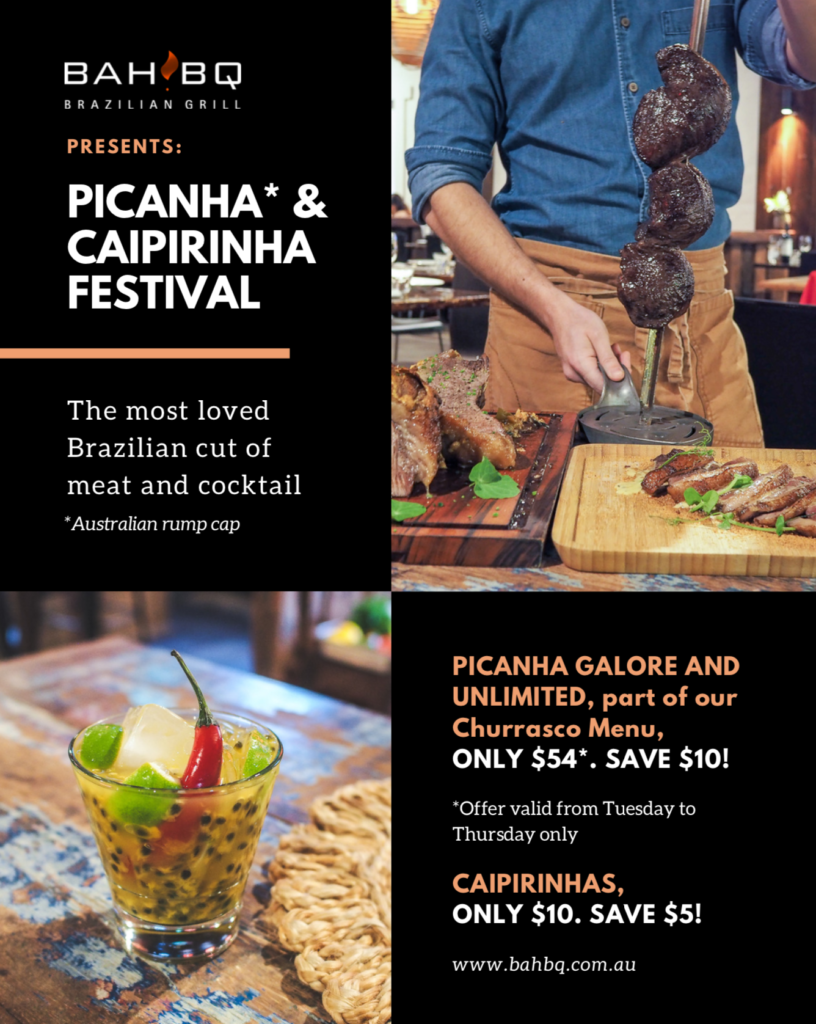 Ask a Brazilian what a perfect barbecue looks like… Most likely you will hear: Picanha galore! ⁠Join us for the Picanha Festival at BahBQ this August. Enjoy the same delicious all-you-can-eat churrasco menu with more picanha (rump cap) options:⁠
Rosemary salt and pepper⁠
Smoked picanha served with smoked butter sauce⁠
Plus, caipirinhas at $10. That's is a truly Brazilian bbq feast! Book your table now!⁠